Every May, members of the Friends of the Max Kade Institute gather in a different location in Wisconsin for their annual meeting. These meetings are fun-filled days that include not just the business meeting, but tours of historic places, lectures, and a German-style dinner.
—————————————————————————————–
Friends of the Max Kade Institute Annual Meeting 2018
Saturday, May 5, in Wausau, WI  at the Historic Fromm Brothers Fur and Ginseng Farm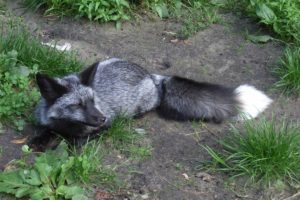 This year the Friends of the Max Kade Institute will step back to the early days of the twentieth century by visiting the historic Fromm Brothers Fur and Ginseng Farm in the Town of Hamburg, Marathon County. We will learn how five brothers, whose family immigrated to Wisconsin from Germany in the 1800s, built a multi-million dollar business empire by raising silver fox for the fashion industry and, over time, adding other enterprises, including a ginseng farm. We will take a walking tour of the grounds and some of the original buildings and learn what brought fashion buyers from Manhattan's 5th Avenue to this remote corner of Wisconsin. Our hosts will be the Fromm Brothers Historical Preservation Society and the Pommerscher Verein Central Wisconsin. The day will conclude with a dinner at the Town of Berlin Center (catered by 2510 Restaurant of Wausau) and a lecture by William Thiel (Eau Claire) on "Why They Left: Transitions from Rural Germany to the Midwest in the 19th Century." (Directions on reverse.)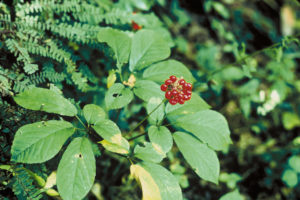 12:30–1:00                  Registration at Fromm Brothers Historic Fur Farm Boarding House, 436 Co Rd F, Hamburg, WI.
1:00 – 3:30                  Guided tour of Fromm Story Boarding House and grounds
3:30 – 4:00                  Tour wrap-up and travel to Town of Berlin Center
4:00 – 5:00                  Friends annual business meeting at the Town of Berlin Center, 11248 Berlin Lane, Athens, WI 
4:00 – 5:30                  Socializing and tour of Pommerscher Verein Library, (Meeting of new Board of Directors, election of officers)
5:30 – 6:30                  Dinner
6:30 – 7:30                  Presentation by William Thiel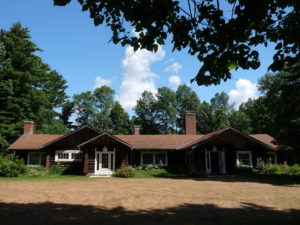 Click HERE for DIRECTIONS to the Fromm Brothers Historic Fur Farm and  Berlin Center.
Catered dinner by 2510 Restaurant at the Town of Berlin Center. You have a choice of Schweinshaxe (pork shank), Biermariniertes Huhn (beer-marinated BBQ chicken), or Vegetable Alfredo (Vegetarian). All meals are served with a side of potatoes and vegetables, and include bread, salad, and dessert. Cash bar.
Bring a friend – Make a Friend!
Dinner purchase includes Friends of the MKI membership for the year 2018 for new Friends.
If you have questions, contact Antje Petty at the Max Kade Institute (608-262-7546 or apetty@wisc.edu).
!! PRE-REGISTRATION REQUIRED by APRIL 19 !!
Fill out THIS REGISTRATION FORM and mail it with payment to Friends of MKI, 432 East Campus Mall, Madison, WI 53706
or register ONLINE BELOW.
Clicking "Submit" will send you to the Paypal payment page where you can pay with a credit card or Paypal account. A confirmation email from Paypal indicates that your registration was successful.
We will send you a confirmation email, too.
 ——————————————————————————————-
Check out some of our previous annual meetings!


Annual Meeting 2017 in Milwaukee
Annual Meeting 2015 in Madison
Annual Meeting 2014 in Janesville
Annual Meeting 2013 in Eau Claire
Annual Meeting 2012 in Watertown
Annual Meeting 2011 in St. Nazianz
Annual Meeting 2010 in Milwaukee
Annual Meeting 2009 in Dodge County
Annual Meeting 2008 in Marathon County
Annual Meeting 2006 in West Bend